ChiroCare Chiropractic Clinic
It's our job to make you feel better.




Chiropractic Medicine is the fastest growing health care specialty in the US. The doctors at ChiroCare offer a safe and natural therapy for the management of a multitude of musculo-skeletal complaints from auto accidents, work injuries, sports injuries or chronic neck and back pain. It is our Job to make you feel better!
Our Doctors Have More Than 30 Years of Experience!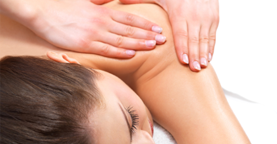 We specialize in:
Chiropractic Therapy
Therapeutic Massage
Rehabilitation Therapy
Whiplash Injuries
Disc Injuries
Sports Injuries
Work Injuries